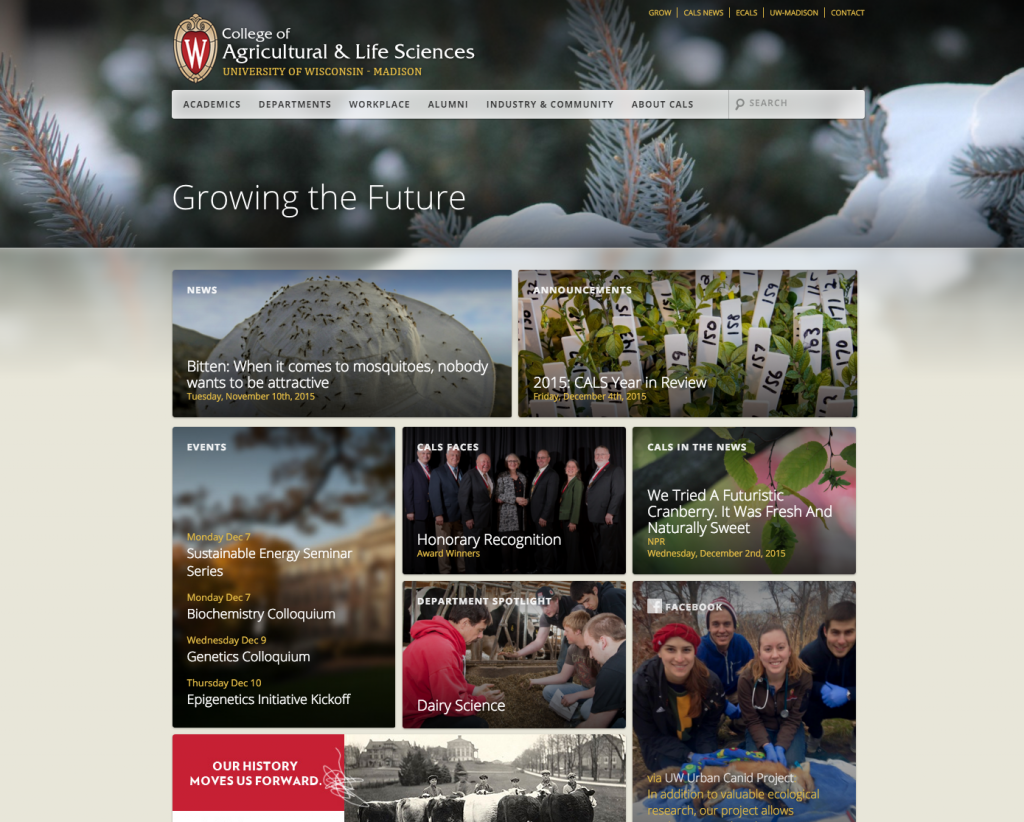 The CALS homepage, in a theme.
CALS 2013 Theme
The CALS 2013 theme is utilized on the CALS homepage and many of the colleges websites.  It promotes accessible and mobile friendly content while offering a photo centric theme.
Photo centric theme
Mobile Support
Setup steps are required
Please contact CALS IT if you are interested in using this theme.