Overview
Many websites, and most department websites, include one or more directory pages.
The Directory feature in A UW Madison Theme allows you to create directory listings with different display options.
You can show the full directory: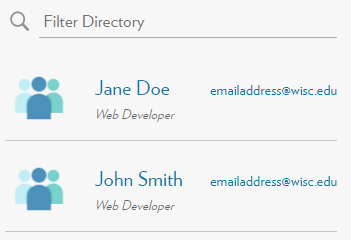 …or you can group the directory entries together. The groups will appear collapsed, and you click the group name to expand it and show the directory listing for that group:
When viewers click the person's name, a detail screen appears: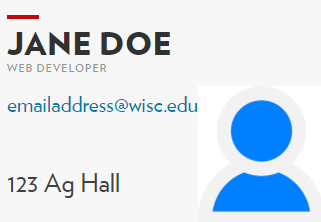 Prerequisites:
Your site's theme must be set to "A UW Madison Theme."
You must build the page using the Advanced Page Editor, and the row width must be set to full width.